1889 Stockholm
·
Stockholm
Team member
Är du pepp på något nytt?
Då ska du söka dig till oss på 1889 Fast Fine Pizza! Vi är nämligen först ut i hela världen med ett helt nytt restaurangkoncept där vi jobbar med fast food och fine dining i en magisk kombination. Vi är inte bara först utan vi tänkte också bli störst!
Vi startade vår resa i Stockholm i April 2017, och har sedan dess öppnat ett systerkoncept i Los Angeles och i Malmö. Vi är nöjda med vår resa hittills men planerar inte att dra i bromsarna när det gäller vår expansion inom snar framtid!
Vi söker just nu nya talanger som vill jobba med oss i vår restaurang i MOOD-Gallerian i Stockholm. Arbetsuppgifterna varierar från dag till dag men innebär bland annat lätt köksarbete såsom preparation av råvaror, degbak, tillagning av pizzor, sallader och servering av öl och vin. 
På 1889 har vi ett öppet "showkök" där våra gäster får följa med på pizzan eller salladens resa från kyl till skål, och från ugn till tallrik, vilket gör vår servicemodell väldigt unik, och cool - såklart! 
Alla som börjar jobba hos oss genomgår en introduktion och träning på plats tillsammans med en av våra trainers på restaurangen. Våra trainers är med under den första tiden på restaurangen och coachar våra nya stjärnor så att de får bästa möjliga förutsättningar för att göra Sveriges godaste pizzor och ta hand om Stockholms härligaste gäster!
Vi erbjuder:

De bästa kollegorna!
Utbildning inom pizza, kassa och gästservice. 
En unik arbetsplats i en cool miljö.
Varierade arbetsuppgifter.
Kollektivavtal, lön och förmåner därefter. 
Ett smart val för din framtida karriär!
Sök nu, för att inte missa din chans att vara med i vårt dream team
Lär dig mer om oss på www.fastfine.com.
Hoppas vi hörs snart!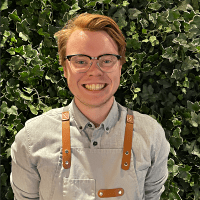 Related jobs
Why work at 1889?
Development opportunities

With us, you will be able to develop and be challenged. We offer you training from your first day all the way until you can run your own 1889 restaurant one day and of course everything in between.

Varied tasks

We believe in working together, so you will learn several parts of the restaurant. This means that your days will not be the same, but you will one day work with the dough and the next day work at the checkout and the third out in the dining room.

Collective agreement

Of course, we have collective agreements with the right terms, salaries, inconvenient working hours and a timely schedule.

Colleagues

Best of all here in 1889 are of course our colleagues. This is what our 89s today value most and we are most looking forward to!
About 1889 Fast Fine Pizza
We opened the first restaurant in MOOD in Stockholm on 7/4 2017. We offer pizza and salad in a different environment by combining fast food and fine dining. We target everyone who wants a really good experience for a little money and in a short time.
Already working at 1889 Fast Fine Pizza?
Let's recruit together and find your next colleague.